Message
MR. VINOD JOSHI (CHAIRMAN)
"It is rightly said that "A school should not be a preparation for life. A school should be life".We believe that each child entrusted to us will receive education in its finest form. In our institution, we recognize that children have many strengths that must be inculcated, rein forced and used to develop a balanced personality so we always concentrate on the complete exposure of the child in our institution to make them fully confident & self dependent.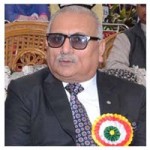 MR. I.D. SHARMA (DIRECTOR)
It is my firm belief that a child's mind is a universe of possibilities. It needs the right environment to develop to its maximum potential at school and at home.At Asa Ram Senior Secondary Public School, we help the children to tap their hidden potential by exposing them to diverse opportunities and a large number of activities.The aim of the institution is to ensure the overall holistic development of our students. We believe that "Education is what survives what has been learnt has been forgotten".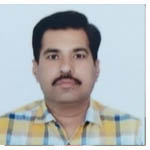 MS. SUMAN KAUSHIK (PRINCIPAL)
The aim of Asa Ram Senior Secondary Public School is to impart quality education to nurture the inquisitive minds and imagination of the students. We perceive education as the foundation for all enlightened, progressive and integrated peaceful society. Our school strives to provides the best possible infrastructure and facilities for a holistic environment conducive to learning.